World Mission Partners is a non-profit 501(C)-3 organization that mobilizes mission teams to serve in poor areas of foreign countries and Glorify God with our heart and hands.
Our goal is to coordiante all of your mission teams logistics in the foreign land, including transportation, lodging, logistics, schedule, meals, etc.  You just have to show up!!  The only thing you coordinate is getting yourself to the country, so your flight!
God has mighty things prepared for you! Get ready to be amazed and blessed!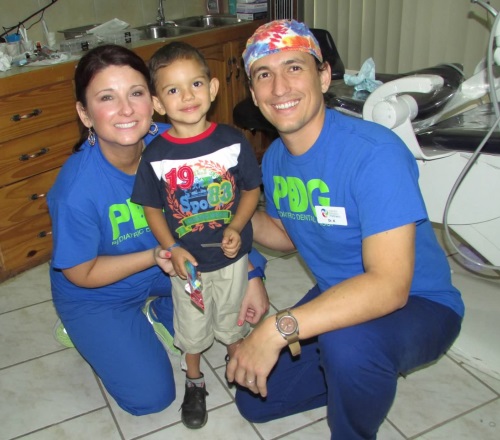 Teams
There are two types of teams we take on our missions trips: Family and Medical. Teams work to improve the people lives wherever they go, whether that be by building relationships, helping with dental needs, or helping people grow in the Lord.
Family
Family teams serve together and build relationships with other families while establishing connections with the people they serve. Our primary emphasis for our family teams is to be relationship builders. We ask that families bring their open hearts to serve, and if you get construction work done, that's great, but that is not our focus. Our mission partners in the countries we serve are our motivation. We build relationships with them, providing them encouragement and spiritual support as they remain in the communities to serve our Lord.
Medical and Dental
Medical and dental teams are another large focus of ours. Since 2007, we have taken a doctor on our family trips to treat patients in San Jose's poorest communities. In 2014 we added dental teams. Currently, 48 dentists have treated patients in Costa Rica and Dominican Republic. In 2017, over 40 dentists have committed to serve, and will bring much needed relief and hope to the poor communities near La Romana, DR!
Locations
Currently we are taking families and teams to both Costa Rica and The Dominican Republic.  We have plans to deploy teams all over the world, but we're very established in both these countries, making it safe and organized for us to send teams to these two countries.
In Costa Rica, we serve in three locations; The Abraham Project, and the Methodist Churches in La Carpio and Los Platanares.  See the Costa Rica page for more information.
In The Dominican Republic, we are focused on the Batey communities in the city La Romana and the Good Samaritan Hosital.
Costa Rica
Our primary focus in San Jose, Costa Rica is relationship building while doing construction. Our mission partners include the United Methodist Churches in the poor communities of La Carpio and Platanares. We also partner with the Abraham Project near Rio Azul in San Jose.
Activities include but are not limited to:
Minor and major building projects
Children's activities
Serving in a soup kitchen
Providing reading glasses through vision clinics
Hosting community activities to help establish a church presence in the community (cook-outs, soccer games, concerts to name a few recent events)
The Dominican Republic
In La Romana, we partner with El Buen Samaritano, a non-profit hospital that has a single dental chair and a mobile dental clinic located in an RV. Most of these people have no access to public transportation, limited electricity, minimal access to water and no proper sanitation. When our teams serve, they provide hope! Our teams represent an answer to their prayers for help!
Activities include but are not limited to:
General dentistry
One day cosmetic dental treatments
Oral hygiene
Oral hygiene classes
Parasite prevention medicines distribution
Providing reading glasses through vision clinics
Food distribution
Donation distribution (items the teams collect and bring into the country like baseball caps, shoes, and clothing)
Missions in The Dominican Republic